GanttPresent - GANTT in Excel
MSProject is the number 1 software for project planning, but is lacking a solution to present a GANTT in a presentation. Therefore I have developed 'GanttPresent'. GanttPresent can also handle other formats than MSProject.

GanttPresent
The schedule you would like to present is uploaded in GanttPresent. I have created a default format, but am able to create customized formats. The default and two examples of customized formats are presented below. Click the image if you would like to enlarge it for readability.

Example 1 - line items combined, text added in bars, and start/finish removed

Example 2 - critical path in red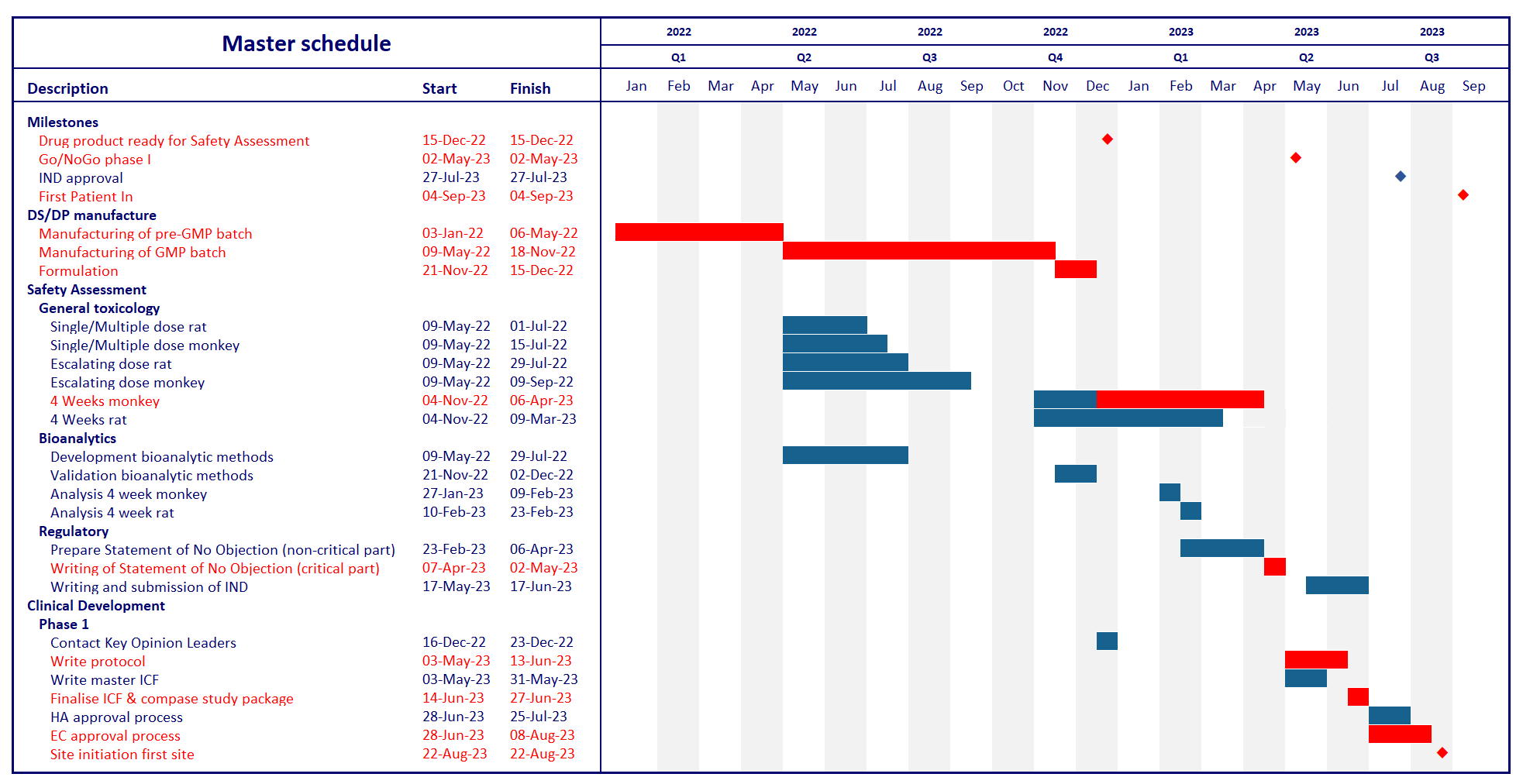 Example 3 - swimlanes